Yesterday I went to an Unmounted clinic in Ohio for Upper Level Pony Clubbers. It was quite informational and I really enjoyed it. First we had a slideshow/lecture about conformation in the legs. We discussed what would pre-dispose horses to what injuries and what not. (if you've got a weak stomach I don't suggest these photos...

a few of these accidentaly ended up florescent. Sorry bout this.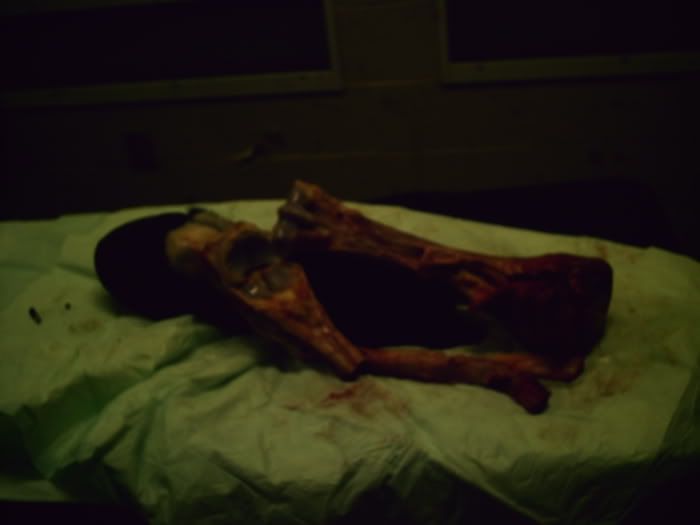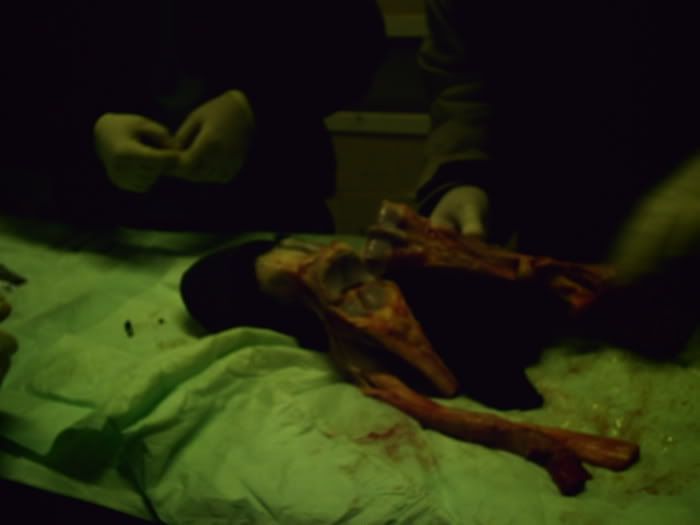 here they've opened up the fetlock. We got to touch the synovial fluid in there too. It's kind of oily feeling. It's pretty neat.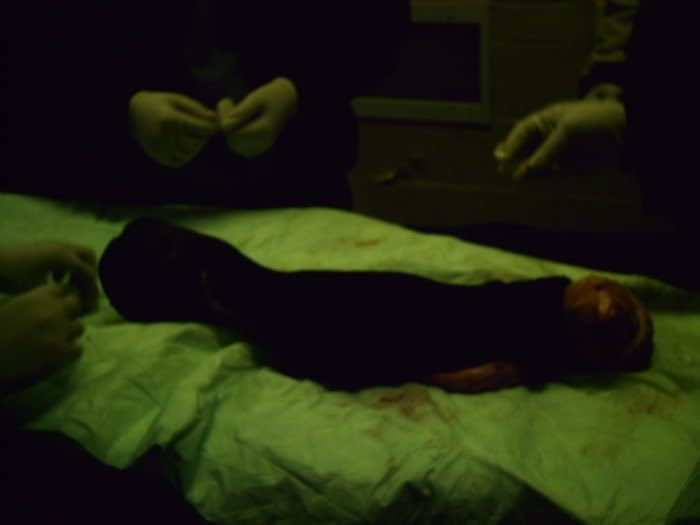 yay we put it back together:-)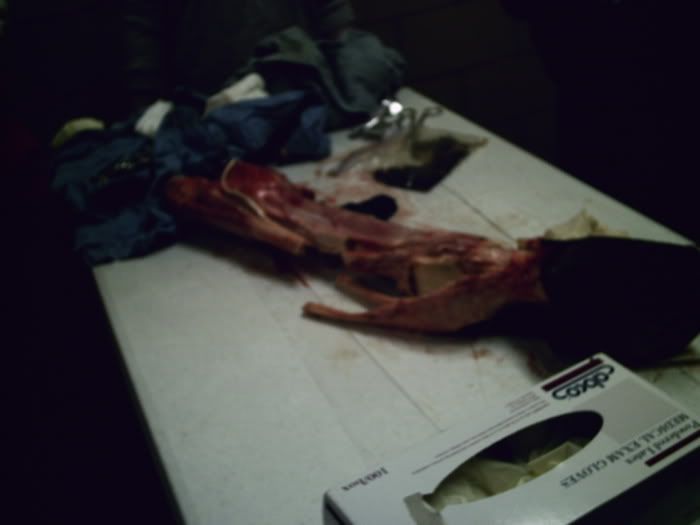 we cut through the superficial and deep flexor tendons and go to see the tendon sheath and what the inside of the tendon looked like. We also pulled on the tendons and watched the horses hoof move. yeah that was pretty neat.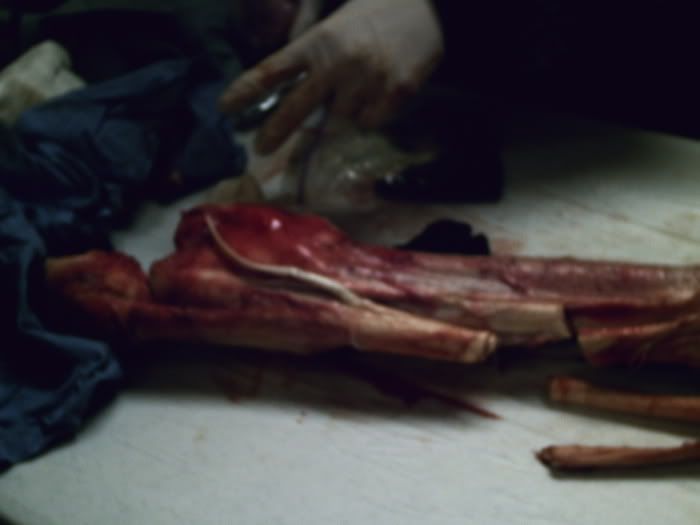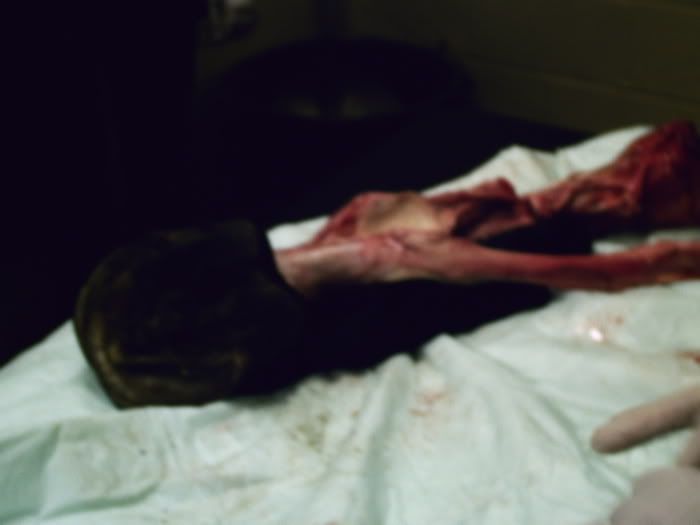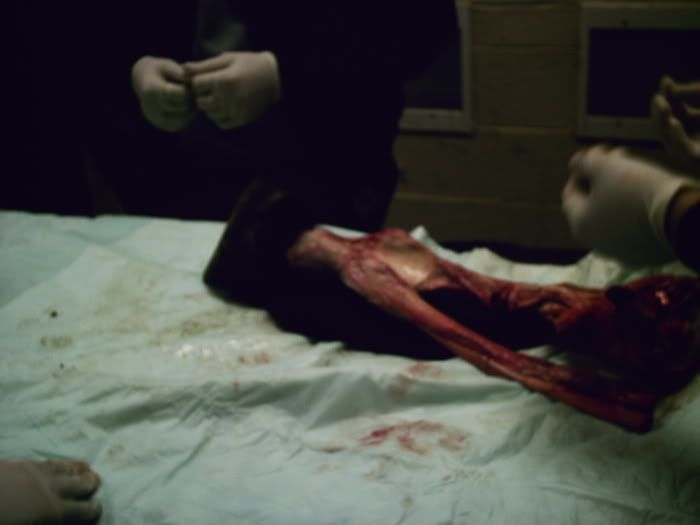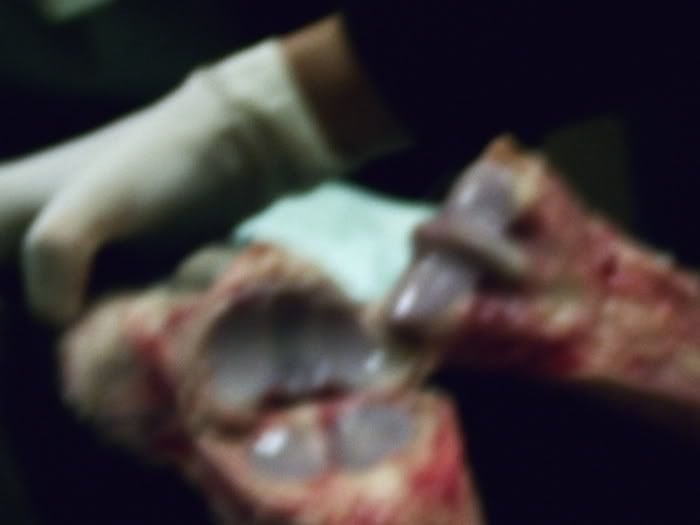 there's the fetlock joint.

That was awesome. After lunch we worked on bandaging. I did a figure at bandage and a spider bandage. My mom couldn't get my camera to work or something so unfortunatly didn't get any pictures. After that we did a conformation thing on a horse we had there. We looked at all his angles and what not and decided how he was going to move. It was very interesting. I had to leave to get to work so I didn't get to lunge but I do that quite often and there's always more opportunities. Hope you enjoyed the photos.

X-posted